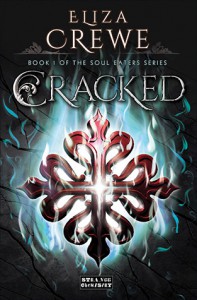 Meda is a pretty snarky & bitchy MC, so I guess you either love or hate her (I loved her). The plot and world-building is not mind-bogglingly unique, but it's not full of trope or clichés either, so it feels pretty fresh & interesting.
Mostly it was Meda herself that made me like the book so much - she's a sarcastic sociopath, and has been (literally) pretty much indestructible her whole life so she thinks she is the shit. She then has her ass handed to her by bigger stronger indestructibles, and feels somewhat afraid for the first time ever. As she doesn't want to die, she finds some more or less gullible people to protect her, and lies for all she is worth to keep them protecting her. Her inner monologue on her rescuers while trying her damnedest to be a useless damsel in distress is great.
There is no romance or three-way drama-llama, although there could have been. YAY for that! It is highly action-packed, but because it's a YA it works.
Very entertaining - I loved it.